Welcome to Miss Chris's Prek Classes
Monday/Wednesday/Friday - 4 and 5 year olds
Tuesday/Thursday - 3 and 4 year olds
Proud member of the:
Welcome to Miss Chris's
Preschool classes!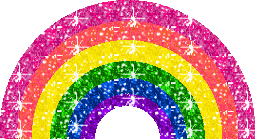 February 26th -March 2nd
This week we will cover the letter "Tt" and the number "15".
We have some fun "Tt" activities such as dancing to the "Twist" and making a "Tornado in a Bottle" in science. We will also be celebrating the birthday of Theodor Geisel better known as "Dr. Seuss". We will be reading "Cat in the Hat", "Green Eggs and Ham" and "Hop on Pop". We will be discussing rhyming words which is a great pre-reading skill! In art we will be making a "Cat in the Hat" craft and beginning our St. Patrick's Day art projects.
Conference forms are due now! Please send in your form by Monday or Tuesday at the latest if you would like a conference.
"Star of the Day" is in full swing. Children will be picked randomly each week but you may request a day as soon as possible.
New pictures have been added under:
Valentine's Day Parties
Valentines for the Nursing Home
Science - Dancing Hearts experiment
Career Day- Officer Robostello and Kilo, Dr. Bird, a Pediatrician and the Veterinarian
Catholic Schools Week Fun - Hall Obstacle course, Water Ice courtesy PTA and Kevin the Magician (also courtesy PTA)
Star of the Day
Thank you for all of your thoughtful and generous Christmas gifts!
WE ARE IN THE NEWS!
http://photos.nj.com/south-jersey-times/2015/05/guardian_anges_school_butterflyjpg.html
http://photos.nj.com/8002621/gallery/050115schoolgallery2/index.html#/20
http://photos.nj.com/south-jersey-times/2015/02/south_jersey_times_your_school_323.html
http://photos.nj.com/south-jersey-times/2015/02/south_jersey_times_your_school_322.html
http://photos.nj.com/south-jersey-times/2016/02/south_jersey_times_your_school_photos_february_2016_20.html
Click on "Photos" and then the appropriate folder titles
Newest photos have been added under:
Valentines for the Nursing Home
Monday, February 19th: No School for Presidents Day
<!- box:side1 -->
Pre-Kindergarten
» Prek Class Trip to Storybook Land
» PreK Home
» Prek Class Trip to the Pumpkin Patch
» Photos
» Moving Up Ceremonies and Prek Fun Day
» Mother's Day Teas
» Meet the Teachers
» M &M 's
» In The News
» Home Link
» Easter Egg Hunts
» Classroom Calendar
» Class Pet
» Christmas Shows and Parties
» Back to School