Welcome to Miss Chris's Prek Classes
Monday/Wednesday/Friday - 4 and 5 year olds
Tuesday/Thursday - 3 and 4 year olds
Proud member of the:
Welcome to Miss Chris's
Preschool classes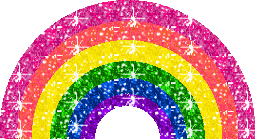 October 15-19
The Pumpkin Patch
Last week we learned all about Fire Safety rules such as "Stop, Drop, Cover and Roll". We also practiced fire drills and learned about fire fighters. We also learned all about "Bats" for the letter Bb and even did a science experiment on "Ecolocation". Miss Chris got to be the mosquito and out little bats found her in the room using only their listening ears!
This week we are learning about the letter "Cc" and the number "2". We are going to be painting "Candy Corn" in art and we are having lots of fun learning Halloween songs.We will be learning about Pumpkins in science and will do two experiments; finding out if a pumpkin can float in water and checking out what is inside the pumpkin! This Friday is our class trip to the Pumpkin Patch! All information was sent home and can be viewed online by clicking on the Pumpkin Patch trip link.
Thank you for your supplies and treasure box treats!
WE ARE IN THE NEWS!
http://photos.nj.com/south-jersey-times/2015/05/guardian_anges_school_butterflyjpg.html
http://photos.nj.com/8002621/gallery/050115schoolgallery2/index.html#/20
http://photos.nj.com/south-jersey-times/2015/02/south_jersey_times_your_school_323.html
http://photos.nj.com/south-jersey-times/2015/02/south_jersey_times_your_school_322.html
http://photos.nj.com/south-jersey-times/2016/02/south_jersey_times_your_school_photos_february_2016_20.html
Click on "Photos" and then the appropriate folder titles
Be sure to check out our newest pics under:
Week of October 1st
Tuesday, October 2nd: Feast of Guardian Angels
Friday, October 5th: Early Dismissal for Teacher Meeting
Monday, October 8th: School Pictures
Tuesday, October 9th: School Pictures Prek 3
Friday, October 19th: Prek class trip to the Pumpkin Patch (click on the link for more info)
Monday, October 22nd: No School for Teacher In-Service
Friday, October 26th: Rain Date for Prek Pumpkin Patch trip
Tuesday, October 30th: Prek 3 Halloween parade and party at 11:00 am
Wednesday, October 31st: Prek 4 Halloween parade and party at 11:00 am
Thursday, November 1st: No School, All Saints Day
Friday, November 2nd: Early dismissal
<!- box:side1 -->
Pre-Kindergarten
» Prek Class Trip to Storybook Land
» PreK Home
» Prek Class Trip to the Pumpkin Patch
» Photos
» Moving Up Ceremonies and Prek Fun Day
» Mother's Day Teas
» Meet the Teachers
» M &M 's
» In The News
» Home Link
» Easter Egg Hunts
» Classroom Calendar
» Class Pet
» Christmas Shows and Parties
» Back to School