Welcome to Miss Chris's Prek Classes
Monday/Wednesday/Friday - 4 and 5 year olds
Tuesday/Thursday - 3 and 4 year olds
Proud member of the:
Welcome to Miss Chris's
Preschool classes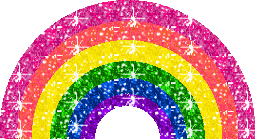 December 17th-21st
Last week was full of excitement! Our children did a fantastic job at our Christmas show. I could not be more proud of them! They continue to amaze me each and every year when they perform so well in front of so many people!
We had also had lots of fun making ice pops for "Ii" day last week and our Christmas crafts!
This week we will cover the letter "Jj". There is someone very special whose name begins with that letter. In His short lifetime, He managed to influence the world with His teachings of Love and Peace. The greatest gift you can give your child is the knowledge of Him and His teachings. It is a gift that is free to all and everlasting. It comes with a lifetime warranty and the benefits are invaluable.
Our Christmas parties are this Thursday and Friday at 11:00 am. All parents are invited and Santa will be there! Please let me and your child know if you are not able to attend (they have gifts for you).
Thank you for your donations to the giving tree, school fundraisers and treasure box treats!
WE ARE IN THE NEWS!
http://photos.nj.com/south-jersey-times/2015/05/guardian_anges_school_butterflyjpg.html
http://photos.nj.com/8002621/gallery/050115schoolgallery2/index.html#/20
http://photos.nj.com/south-jersey-times/2015/02/south_jersey_times_your_school_323.html
http://photos.nj.com/south-jersey-times/2015/02/south_jersey_times_your_school_322.html
http://photos.nj.com/south-jersey-times/2016/02/south_jersey_times_your_school_photos_february_2016_20.html
Click on "Photos" and then the appropriate folder titles
Be sure to check out our newest pics under:
"Christmas 2018"
December
Thursday and Friday, December 20th and 21st: Prek Christmas parties at 11:00 am. Santa is scheduled to be there!
December 24th - January 1st: No school for Christmas holiday. School resumes January 2nd.
<!- box:side1 -->
Pre-Kindergarten
» Prek Class Trip to Storybook Land
» PreK Home
» Prek Class Trip to the Pumpkin Patch
» Photos
» Moving Up Ceremonies and Prek Fun Day
» Mother's Day Teas
» Meet the Teachers
» M &M 's
» In The News
» Home Link
» Easter Egg Hunts
» Classroom Calendar
» Class Pet
» Christmas Shows and Parties
» Back to School