Welcome to Miss Chris's Prek Classes
Monday/Wednesday/Friday - 4 and 5 year olds
Tuesday/Thursday - 3 and 4 year olds
Proud member of the:
Welcome to Miss Chris's
Preschool classes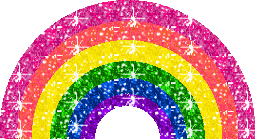 Our school trip to Storybook Land was amazing. Our children prayed for good weather and we got a picture perfect day! Photos have been loaded!
May 21st - May 25th
We will begin our week with our trip to Storybook Land on Monday. The rest of the school week we will be going back in time to when the "Giants" roamed the earth for lots of Dinosaur fun. We'll be exploring Dinosaurs with songs, crafts, stories and science! It's going to be a DINO-MITE week!
There is no Preschool Monday,May 21st since we are on our school trip for the day. There is no school Monday, May 28th for Memorial Day.
The Buzz on the Bugs: Our butterflies are emerging! The miracle of Metamorphosis is taking place right in our classroom! Take a look at our pictures! Everyone that was willing, held a butterfly!
WE ARE IN THE NEWS!
http://photos.nj.com/south-jersey-times/2015/05/guardian_anges_school_butterflyjpg.html
http://photos.nj.com/8002621/gallery/050115schoolgallery2/index.html#/20
http://photos.nj.com/south-jersey-times/2015/02/south_jersey_times_your_school_323.html
http://photos.nj.com/south-jersey-times/2015/02/south_jersey_times_your_school_322.html
http://photos.nj.com/south-jersey-times/2016/02/south_jersey_times_your_school_photos_february_2016_20.html
Click on "Photos" and then the appropriate folder titles
Newest photos have been added under:
Caterpillars and Butterflies
Mother's Day Teas:
Tuesday, May 8th - for Prek 3 at 11:15 am in the classrsoom, RSVP regrets
Friday, May 11th - for Prek 4 at 11:15 am in the classroom, RSVP regrets
Thursday, May 10th: No School for Ascension Thursday
Wednesday, May 16th: Class Trip to Storybook Land with a rain date of Monday, May 21st
Monday, May 28th: no school for Memorial Day
<!- box:side1 -->
Pre-Kindergarten
» Prek Class Trip to Storybook Land
» PreK Home
» Prek Class Trip to the Pumpkin Patch
» Photos
» Moving Up Ceremonies and Prek Fun Day
» Mother's Day Teas
» Meet the Teachers
» M &M 's
» In The News
» Home Link
» Easter Egg Hunts
» Classroom Calendar
» Class Pet
» Christmas Shows and Parties
» Back to School