Wednesday, April 8
Happy Wednesday 2nd graders!
Wednesday is the new Friday since tomorrow begins our Spring Break. Not exactly the usual, but it will be a break from staring at the computer; something my eyes are going to be thankful for! Let's get our day started!
Always begin each day with our prayers. As you pray today, and every day, thank God for all the people that are helpers: the healthcare workers who are taking care of the sick, the grocery store workers who keep the stores open so we have food, the truck drivers who deliver the food and supplies, and all the people of the world who are following the new rules to stay home to keep people safe. Pray that after we return from Spring Break, we will be that much closer to being back to our own classroom.
As we know, today is Wednesday so that means it is Gym Day and Zoom Day! Put on your gym clothes and get moving! Mrs. Gibison's directions are all the way at the bottom of this page. I sent an email to your parents with the link for our meeting at 3:00.
For today, I would like you to keep practicing with your ruler and measuring things. Remember that ESTIMATING means making a reasonable guess with the background knowledge you have in your brain. Do that first, then go and find the items to measure on pages 649-650 in your math book.
For Language Arts: today is the big day! If you need to take a retest for Spelling; please do that today and send me a picture of your spelling test. Do your best! For a quick review, do the Target Vocabulary worksheet in your packet and go over it with a parent. This is a review for your test. Another review is in your reading workbook, page 122, irregular verbs and page 125, forms of the verb "be". Remember to go back and reread your sentence to make sure it sounds correct. When you have finished the reviews, read over my Test Time tips, maybe read over the story one last time then take the test. Please put it in a safe folder with your other work that I will collect. I will send an email with that info when I figure it out!
For Religion, I think I forgot the last pages of our Stations of the Cross book! If you have been coloring the pages, #13 is Jesus' body is taken down from the cross. Joseph of Arimathea gave Jesus his own burial cave because Jesus didn't have a place to be buried. Joseph was another on of Jesus' friends who took a risk to help him. Sometimes it is risky to stop ot and help people who ar ein need. Ask Jesus to help you be a risk-taker and help others by giving you love and courage. Station 14 is when Jesus is laid in the tomb. Even when things look difficult and sad, as we have been experiencing, there is always hope that God can bring new life. As we prepare to celebrate Easter, may your prayer be to Jesus that we believe He died and rose from the dead so that we all can hae new life.
Stuff to do today...before your break
O Have a parent take a picture of your science project and report and send to me by email or Remind
O Review Target Vocabulary worksheet and Workbook p. 122 & 125
O Spelling Test and Reading Test
O Math pages 649-650 - measuring
O Religion - Stations of the Cross - finish booklet
O Zoom at 3:00pm
O Gym Day!
* If you did not check it out, there is a special message to our GARS families on the school's Facebook page!
Yesterday, Zoo School was about the Amur Leopard. This was one beautiful, big cat! Unfortunately, there are only about 80 left in the wild. It was fun to watch this big kitty paint a picture! Tune in today for another fun lesson about an amazing animal!
Have a blessed Easter and a relaxing and rejuvenating Spring Break!
Mrs. Grenier
------------------------------------------------------------------------------------------------------------------------
Good Morning! Tuesday, April 7
What a beautiful day it was yesterday! I took Courage on his first long walk yesterday. He's getting so big! I hope everyone got outside and enjoyed the weather. Today, we may be dodging raindrops.
Begin each day with prayers. I pray for you and your families every day.
Our special on Tuesday is Art, so don't forget to do something creative and colorful today. I know Sr. Jerilyn sent out an email with a family art project to do. I made mine last night!
Please follow the lessons for today in your packet. There is a review of compound words and a page on syllables. Before we left school, we were working on writing in sequence. I know you remember using sequence words to show what happens, first, next, then. Go back and reread the pages! Don't forget to write complete sentences and when you are finished, have a parent tear out that page and put it in a folder that I will collect at some point.
Here is your list of things to do today: (I left yesterday's post too, below)
O Religion - pages 4 and 5 in your booklet. You may use your book to help.
O Reading Workbook pages 118, 119-120, 123
O Math - iXL section S.2. - measure using an inch ruler
O Spelling pretest (in copybook, write missed words 5X)
O Art - be creative today
-- don't forget to have a parent take a picture of your diorama along with your three paragraph report and send them to me by email or on Remind (by tomorrow). The ones that I received yesterday were excellent! You guys are amazing!
Speaking of animals, I have been enjoying the Cape May Zoo School every day. Yesterday they showed the Red Panda. Did you know the oldest Red Panda in North America is at the Cape May Zoo? Tune in today at 11:30 and see what animal they show today. You can see the other animals for last week on their website or Facebook page. Ask a parent to help you watch!
Have a great day!
Mrs. Grenier
----------------------------------------------------------------------------------------------------------------------------------
Monday, April 6
Hello Second Graders!
I hope you had a nice weekend. Yesterday, Nutley and I took a long, 3-mile walk. Everything is blooming and looks so pretty! I also watched Father Dave's Palm Sunday Mass. Did you?
Rembember to start your day with our prayers. You can always add your own. Thank God for sending Jesus to take away our sins and open the gates of Heaven. Pray for the helpers...the doctors, nurses, and healthcare workers who are taking care of everyone who is sick. Pray for those who are sick; that they may be healed. Thank God for all the things you have to keep you safe during this time.
We only have three days...before we celebrate The Three Days! This is called the EasterTriduum. Do you see the prefix on Triduum? If you said tri- you are correct! Can you think of any other words with the prefix tri-? I will ask for answers when we Zoom today! I would like to Zoom at 3:00pm today so I hope you can make it! We will also Zoom Wednesday, April 8 at 3:00pm, just to chat before Easter and our Spring Break.
Please follow the Math lesson for today. You will be doing lesson 1 and will need your ruler. If you cannot find a ruler, have a parent google printable rulers and you can print one out.
For Language Arts, please do the vocabulary worksheet - the one where you need to cut and paste the word to the definition. I gave you all a new glue stick
You will also need to write your spelling words in sentences in your new copy book. Use your best handwriting! Practice using synonyms on page 117 in your reading workbook. Remember, a synonym is a word or words that mean the same as another. For instance, if you were talking about "the top shelf", you can also say "the highest shelf" or "the shelf that is the highest".
In your Religion book, please take some time with a parent and read pages 238-240. Look at the chart at the bottom of page 238. I always get the question "Why is it called The Three Days if it is really four days?" Well, that's where math comes in. Remember there are 24 hours in a day. Follow the dotted lines in the book. If Holy Thursday is the evening of Thursday, then one whole day (24 hours) takes us to the evening of Good Friday. From the evening of Good Friday to the evening of Holy Saturday (Easter Vigil), is another day (24 hours). Then from Holy Saturday to the evening of Easter Sunday, another 24 hours, is the third day...which begins the Easter Season! In your Easter booklet that you made last week, answer the questions (in complete sentences) on pages 2 and 3. You may use the glossary in the back of our book to look up the word resurrection.
For Science, I would like you to finish your project. Have a parent help you type your three paragraphs or take a picture of your writing and email or send on Remind. Same with your diorama. If you did not have materials to do the diorama, you may draw a picture/ draw the habitat and cut/paste pictures you cut out of animals and send that to me also. I am working on report cards and need those submitted by Wednesday, at the latest.
Your check-off list for today:
O Math lesson 1 beginning on p. 645
O Vocab cut/paste worksheet, workbook p.117, write spelling words in sentences
O Religion read p238-240, do pages 2 & 3 in booklet
O Science finish/submit Habitat project
Have a great day and I hope to see you on Zoom today at 3:00!
Don't forget Zoo School at the Cape May County Zoo website at 11:30 on the zoo website or Facebook page. I'm looking forward to seeing what animal they show today!
Mrs. Grenier
my email is pgrenier@gars-online.com
------------------------------------------------------------------------------------------------------------------------------------
Friday, April 3
Hello my favorite 2nd Graders!
It's almost time for the weekend - but we still have today's work to get through so let's get started!
Start today, as always, with your prayers. Say thank you to God for all the wonderful things you have. Ask Him to keep you, your family, and your friends safe. Tell Him how happy you are as you prepare to celebrate Holy Week.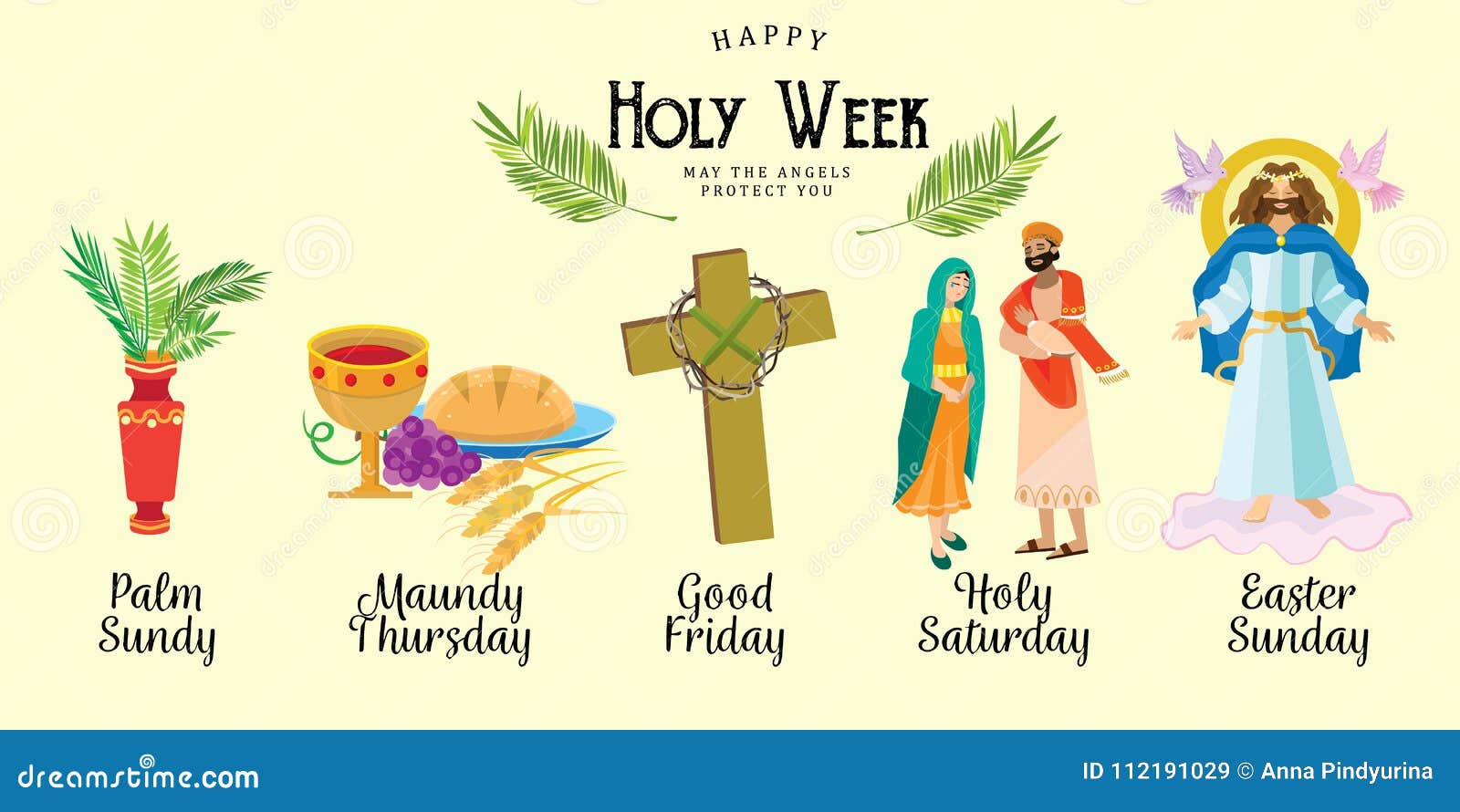 Please follow the plans for Friday, April 3. If you ever misplace your lessons, they are available under the Temporary Distance Learning tab on my school webpage. You will be doing pages 114-116 and 121 in your workbook. Page 115 is more practice writing your spelling words. I enjoyed reading The Goat in the Rug with you on Wednesday. Read it again with a parent. Maybe add in a few goat sounds at the end of a page, since the goat is telling the story!
If your parents are working, you can hear and read along with the story again by clicking on the link here:
We will have our Zoom lunch today at noon. I will send an email to your home with the link. I think we might be having a mystery lunch guest joining us today!
I hope you liked using the Khan Academy website. There is a feature for me to post the assignment for you to do. I'm not sure how that looks for you when you log in, but it should be Measuring Lengths with Different Units. As you know, we use inches in the USA, but other countries use the metric system (which we will be learning soon).
Last week in Science, we began learning about matter. In lesson 1, you read that matter has certain properties. A property is a quality of something, like it's color, size, or shape, to name a few. I would like you to practice identifying properties of matter using iXL section A1 under the Science tab.
Take time today, with your family for the Stations of the Cross. You can use the little booklet I sent home for each station or you can have your parents search for a video on the internet. I found one for children. Hopefully, this link will work:
Today, our special is Spanish with Maestra Kimberly. You can find her lesson for Week 3 in my Temporary Distance Learning folder on my school webpage. Remember, if you do not finish all the assignments (for any subject), finish them this weekend so we can all continue together on Monday. Let me know if you are falling behind or do not understand something. I'm just an email or Remind message away!
Zoo School at the Cape May County Zoo website was all about the wallaby. A wallaby is like a mini kangaroo. They are very interesting animals. You can see a replay on the zoo website or Facebook page. I'm looking forward to seeing what animal they show today!
Be sure to go outside today and enjoy this beautiful Spring day! Nutley and I will be taking a walk around the park.
Mrs. Grenier
1st & 2nd Grade Gym
Lesson plans
March 2020
Prayer - Hail Mary
Warm up exercises: Jumping jacks - 10
crazy eights - in spanish
mountain climbers - 10
torso twists
Superman - hold for 10 cts
six inches - hold for 10 cts
Bicycles - 10 cts
Sit-ups -
Push-ups -
Squat thrust - 4 count
Relays: Running - up and down the steps in your house or jog in place :)
Gallops - right foot in front and left foot in front
Shuffles - low level (knees are bent) and high level (way up off the ground)
Skips - using arms in opposition
Karaoke - right and left with arms
Play outside if weather permits for at least 30 minutes.
Ride a bike, jump rope or take a walk.
If you're stuck inside you can play a board game, a card game or read a book!
Wash your hands for 20-30 seconds
PE Project: Keep a chart of your daily activities for one week! For example, eating healthy snacks, practicing good hygiene, and keeping active with exercise. Be creative & have fun with your chart! You may design whatever type of chart you like, all will be accepted :)
Boys and girls I miss you all and hope you're having fun at home with your families!
Stay active, healthy and I will see you soon
Mrs. Gibison
PE teacher
questions/concerns or just say "hi!", my email is
https://youtu.be/ZxeYrYnB6fA - Rosary - click here to say the Angelus and Sorrowful Mysteries. This will open in youtube but will be only audio with words for the prayers