N E W S & E V E N T S
---
Please read the Coronavirus letter from Sr. Jerilyn
March 10, 2020
Communication to School Communities
Dear Parents/Guardians
In light of all of the sickness that has been reported regarding the Coronavirus and the flu that has been traveling through the schools, I did want to share some information regarding precautions that are being taken, following the guidance of the Diocese and our county health department.
We are taking preventative actions.

We are strongly encouraging and reminding parents to keep their children home when they are sick or displaying symptoms of the flu or fever. I realize that it is an inconvenience to take off work or find child care, but it is of extreme importance to keep children home until they are free from a fever for 24 hours. This period of time refers to 24 hours, fever free without Tylenol or any other fever reducing medicine.
Children are reminded about frequent handwashing and the proper method of handwashing. Our nurse will go to the classes and provide instructions regarding this.
All desks and other surfaces will be disinfected this week and on a routine basis. Last week this was already done at our Gibbstown campus and will be repeated for both campuses this week.
We ask you to reinforce with your children handwashing procedures, and the practice of not coughing or sneezing in the hand. Also, please remind them, especially the younger children to keep their hands out of their mouth and not to touch their face.
We are monitoring the situation closely, tracking information from the Center for Disease Control, the NJ Department of Health and local school districts and guidance from our Diocese.
Monday, March 16th Guardian Angels Regional School, along with our other regional schools will have a 12:00 PM dismissal. This is for both campuses. The teachers and I will be working together to iron out details for an instructional plan if there is a necessity to close school for an extended time.
This plan will be developed to ensure the continuity of education in the event of emergency school closure as directed by the Department of Health and Human Services in response to a public health situation. The intent is for all students to remain actively engaged in learning activities while school buildings are closed. While the buildings may be closed, education will continue.
This plan will be designed to deliver between 4-6 hours of age-appropriate schoolwork for all students, primarily in religion, reading, writing, math, social studies, and science. It is expected that all students will complete all assignments on the day that they are due. Any student who completes and submits all assignments for a given day will be counted as having attended school on that day. Any student who does not complete and submit all assignments will be counted as absent for that day. Days on which the majority of students complete and submit assignments that were assigned due to mandated school closure will be counted toward the 180 instructional day requirement for the school year. Details of how this will unfold will be communicated after our meeting on Monday.
We cannot be completely isolated from germs or any sickness. Using common sense and usual precautions are always the best practices for maintaining general health. During times of community sicknesses and outbreaks we have to be extra vigilant, reinforcing hygiene practices which we are doing here at school. Hopefully, by working together we can return to good health. Please inform the school when your child is absent and indicate whether he/she has been officially diagnosed with the flu or virus. Let us pray for all of those people who have been affected by the coronavirus and the flu, for those in our country and in other nations who have suffered greatly. We must be vigilant, but also trusting in God's presence and loving care for each of us!
Sr. Jerilyn
---
Designer Handbags! Join us for Designer Bag BINGO.
---
A gorgeous day on the golf course, doesn't that sound like a great idea. We think so too, so join us on May 8th.
---
Join us as we prepare for the Triduum and Easter celebrations!
---
Come Discover. Explore. Learn. at our upcoming Open House
---
Come and learn about historical figures at our annual Wax Museum
---
Join us!
---
February 29th
---
Friday, January 31st
Pep Rally/Laser Show/Teacher Appreciation Breakfast
---
Thursday, January 30th
Adoration for Vocations
---
Wednesday, January 29th
STEM Presentation Day
---
Tuesday, January 28th
---
Monday, January 27th
---
Sunday, January 26th
---
Catholic Schools Week 2020 is Here!
---
Join us on Wednesday, December 18th @ 6:30 pm in St. Michael Church to celebrate Christmas with our Kindergarten & Pre-Kindergarten students.
---
Merry Christmas!

---
Join us for our Fall Open House!
---
Our first Family Fun Night! We hope to see you there.
---
Pre-K families are invited to join us of Friday, Sept. 6th
---
Welcome Back to School! We hope you had a relaxing summer.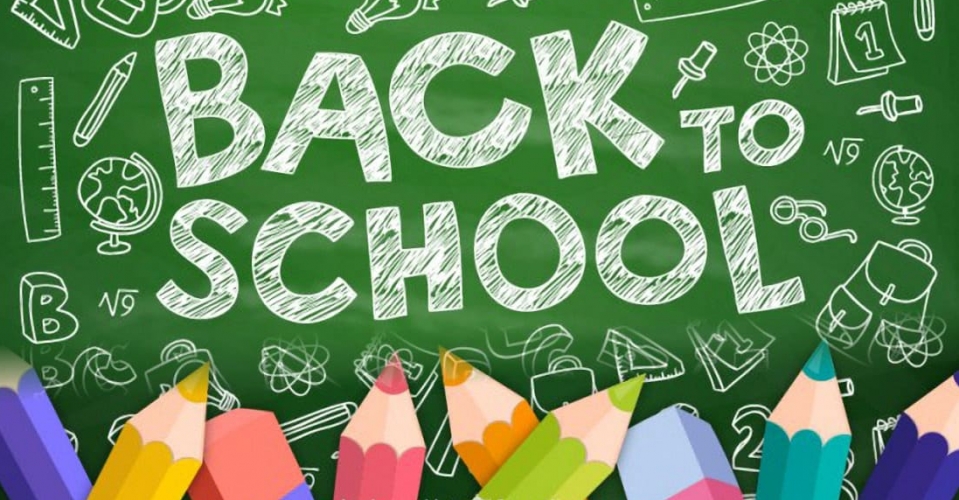 <!- sidebar-file='/sites/www.gars-online.com/web/gars/News & Events/_zumu_sidebar.html' -->